The importance and influence of design is becoming more and more mainstream. You can design your dream closet, your Paleo-friendly meal kit, your own personalized Nike shoe, and there is even a whole phi- losophy about designing your perfect life and career. So what if I told you that there is a way to design happiness for your customers? It's not that much of a stretch, really; Disney has been designing happy for decades.
Tempting your visitors by highlighting the promise of good things to come is another way to build anticipation. So, what is happy, and how do we design to it? Think about this a little deeper with me. In reality, we can only describe an event after it takes place. So, dissecting the experience, we can think of it as a story with three different chapters. 1) The anticipation of the experience, 2) the actual experience itself, and 3) the memory of the experience.
As operators and designers, we need to get laser-focused on each chapter of the experience, and the opportunities each provides to design happiness for our customers. In the first chapter of this three-part series, we will take a look into the mysterious and compelling force that is anticipation.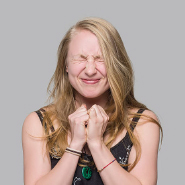 Chapter 1: Anticipation
Anticipation is a powerful emotion that many psychologists believe is an integral part of the happiness equation. In fact, studies have shown that most consumers get more satisfac- tion out of the anticipation phase than the acquisition phase. Put yourself in your guests' shoes for a moment, and think about booking your next vacation. As soon as the trip plan- ning begins, the excitement begins to build. You tell friends.
You start to picture the ocean, hearing the waves, feeling the splash of water on the deck of the catamaran excursion you booked, or tasting the diver scallops at the beachside restaurant. We tend to experience more intense emotions about future events than those in the past, so there is a key opportunity here to build up the hype to happiness for your customers by engaging their imagination.
Tapping into the anticipation emotion is part of designing the customer experience, prior to the experience itself. This part of the journey is all about creating curiosity, fantasy and exclusivity.
In preparation for the launch of The New Revolution Galac- tic Attack, the world's first virtual/augmented reality roller coaster, the Six Flags Magic Mountain website offers a first- person glimpse into that virtual world, as experienced by the roller coaster rider. As an added kick, they offer an "exclusive chance to be one of the first to ride."
Or take the Fiat Live Store in Brazil, which gives online visi- tors an inside view of cars and features through the store's live webcam. What can your casino reveal that gives custom- ers something to look forward to? Happiness experts at Stan- ford have proven that anticipating a pleasurable experience feels as good as finishing an important task.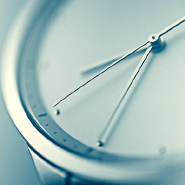 Timing
Creating a sense of urgency and scarcity is nothing new in provoking anticipation; "limited time offer" and "while supplies last" works for a reason; we are hardwired to desire what we perceive as exclusive. It makes us feel special. But let's look at this from another angle. Take an emerging trend in the hospitality industry, The Branded Experience. Wynd- ham Hotel Group started offering discounted or compli- mentary experiences for its loyalty members, like street food tours in Mexico City or an indoor skydiving experience in Orlando. Four Seasons Hotels & Resorts offers more than 40 different "Extraordinary Experiences," from reliving the film Pretty Woman in Beverly Hills, to traveling around Southern France and Italy by vintage car (a 1960 Giulietta Spider, for you car buffs).
Now, while most can't offer this elite level of exclusivity, think of how this could translate to your property. What "curated" or branded experience can you offer your customer to continue the anticipation fantasy, and make them feel like they are part of an exclusive club?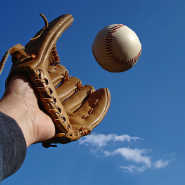 Don't drop the ball
Okay, so the rooms are booked and the excitement has been mounting, but the anticipation stage doesn't stop there.
Remember, your guests have been hyping up this experience for some time, so don't let the hype plummet before they put their bags in their room. How does your front entry, lobby and guest services continue building upon the excitement and evoke the feelings of curiosity, fantasy and exclusivity?
Energizing, fun music as you pull up to the valet or park- ing structure can keep that momentum going and draw your guests inside with anticipation. Take a look at your landscaping and portico. It should be meticulous, speak to your brand, and create an enticing feeling of entering somewhere new. Is there a unique, recognizable scent that greets you upon entry? Scent is our most powerful memory sense, which will come in handy later. Is your lobby designed to give you an alluring hint of what's around the corner, or does it give it all away at the first glance? Are there teasers of great things to come, like photos of a delicious dinner at the fine dining restaurant, the new 3D slot machine, or the signature drink at the center bar? And are your employees just as excited about offering personalized experiences and services to your guests?
You want the initial guest experience to live up to or go beyond their expectations. They should feel enveloped and transported upon entering the property, eager to live out the trip they've been imagining for weeks. Again, think about happy as a three-part story. By successfully creating the feeling of anticipation, your guests are led seamlessly into the experience itself, leading to a more fulfilling, gratifying customer experience.
Originally published in Raving's Strategic Solutions Magazine, April 2017