As the trusted industry expert, Encompass is no stranger to the pressures of construction.
Deadlines approach, scopes creep up and budgets become unmanageable, while expectations rise and excitement mounts. We don't think you should have to carry that burden alone.
We're here to relieve that pressure by guiding and managing the entire process, bringing transparency, integrity and value to the building experience. And no one can do it like we can. With in-house designers, project managers with decades of experience, and innovation to create exceptional environments and optimize operational efficiencies, Encompass is the construction partner to have when the stakes are high. With a full offering of services to help you through the construction process, we are ready to assist at any point.
The Encompass team is passionate about developing smart, memorable and engaging environments while optimizing operational efficiencies. That passion is the heart of Encompass, driven by faith and spirit to serve and touch the lives of our people and our communities. That's our purpose.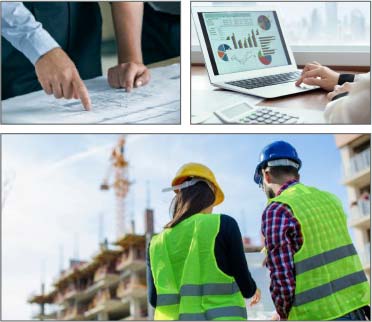 We are in the business of conducting amazing experiences.
We listen. We learn. We build upon the visions and dreams of our Partners.
That's where Encompass makes the difference.

• Owner's Representative
• Operations & Management
• Market Analysis
• Feasibility Studies
• Site Selection and Land Acquisition
• Construction Management
• Architecture
• Planning & Zoning Approval
• Permitting
• Warranty Assistance
• Funding Solicitation
• Financing Assistance
• Procurement
• Contract Development
• Facility and Property Maintenance
• Budgeting
• Value Engineering
• Project Close-out
• Approvals & Certifications
• Master Planning
• Sensory Informed Design TM
Bringing it all together.

113 East Main Street La Grange, Kentucky 40031 | (502) 992-5105